https://video.longnow.org/interval-020191008-ward.mp4
https://video.longnow.org/interval-020191008-ward-hd.mp4
XxDuMGVTbMY
https://podcast.longnow.org/interval/redirect/interval-020191008-ward-podcast.mp3
740298577
https://static.longnow.org/media/cache/69/07/690739eceee4019faace3142480cb63f.jpg
The Loop: Decision Technology and How to Resist It
The Loop: Decision Technology and How to Resist It
Jacob Ward
If we use AI to write our favorite music for us, will we lose the ability to write music ourselves? If an AI coach keeps divorced parents from arguing by text, can they get along without it? If the only novels and screenplays that get a green light are the ones that AI believes match up with past hits, will we wind up reading and watching the same thing over and over?
In this conversation, NBC's Jacob Ward, will describe the loop: the endless feedback cycle of pattern-recognition that threatens to collapse the complexity of human behavior into a predictable set of patterns across politics, entertainment, relationships, and art itself. Why is the loop so powerful? Why do companies keep empowering it? And what can we, as private citizens, do to resist its pull?
Jacob Ward is a Berggruen Fellow at Stanford's Center for Advanced Study in the Behavioral Sciences (CASBS), co-sponsor of this talk.
Jacob Ward is technology correspondent for NBC News, where he reports on-air for Nightly News with Lester Holt, MSNBC, and The TODAY Show. The former editor-in-chief of Popular Science magazine, Ward was Al Jazeera's science and technology correspondent from 02013 to 02018, and has hosted investigative documentaries for Discovery, National Geographic, and PBS. As a writer, Ward has contributed to The New Yorker, The New York Times Magazine, Wired, and many other publications. His ten-episode Audible podcast, Complicated, discusses humanity's most difficult problems, and he's the host of an upcoming four-hour public television series, "Hacking Your Mind," about human decision making and irrationality.
Ward is a 02018-19 Berggruen Fellow at Stanford University's Center for Advanced Study in the Behavioral Sciences, where he's writing The Loop: Decision Technology and How to Resist It, due for publication by Hachette Book Group in 02020. The book explores how artificial intelligence and other decision-shaping technologies will amplify good and bad human instincts.
Upcoming Talks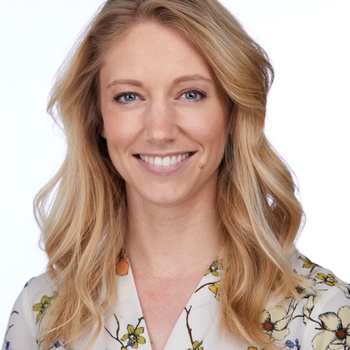 Videos